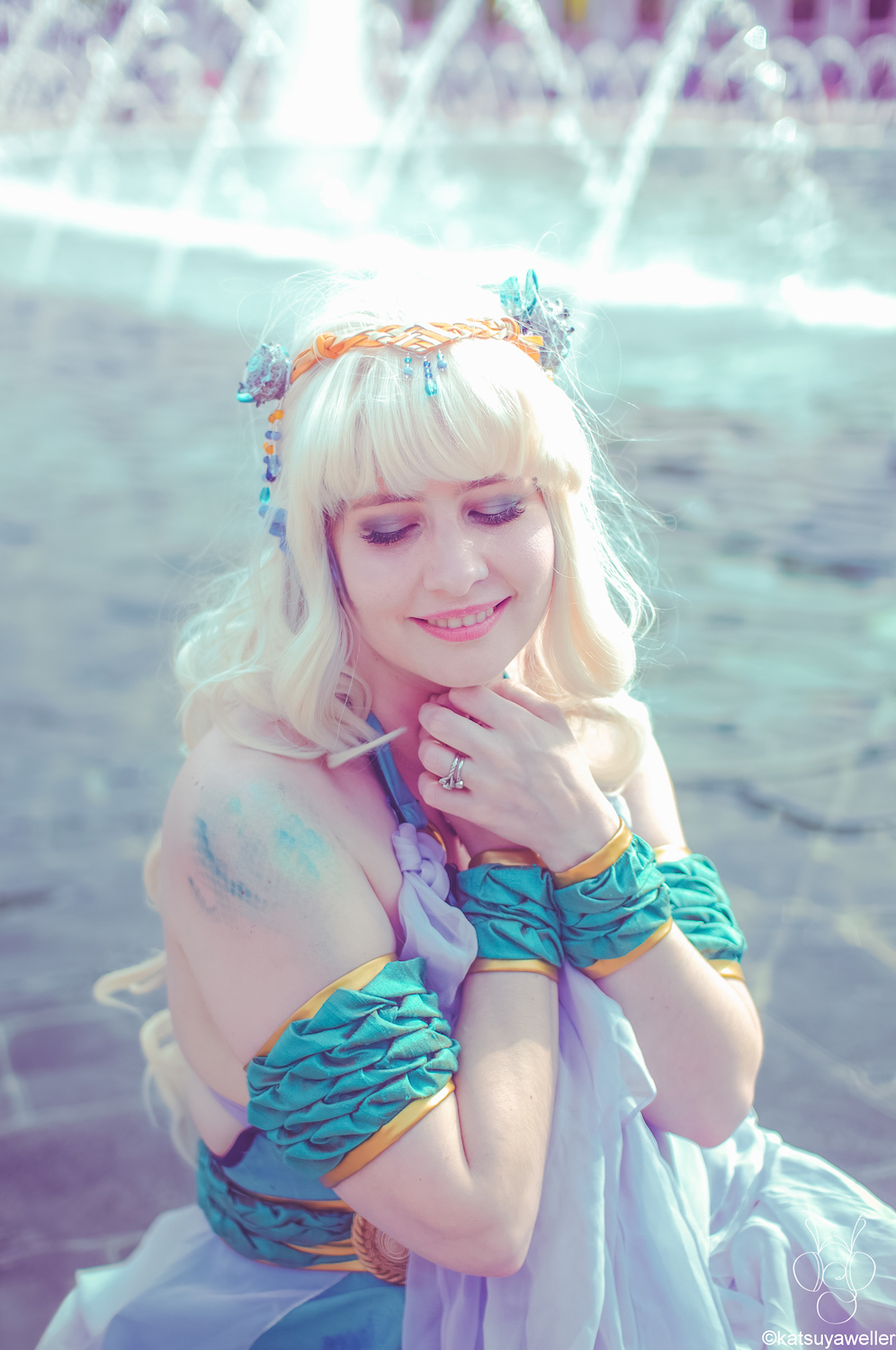 About Alma Suumhin Cosplay
Why this costume?
Within my homebrew campaign, Tobentact, one of the main plot devices is my character Alma. She is a half-sea-elf water-sorceress attempting to find her place in the world during her final recinarnation cycle. She came to life so that I could cosplay with my players from one of my Roll20 campaign and their characters. It was a very big deal for me to cosplay this character, given that Alma has been through may character reincarnations herself through different series before getting to this point. She is my oldschool gem OC.
Thank you so much to my cosplay kid, Nat, who came up with the entire design for this costume. They truly helped me bring Alma to life, and I couldn't have done it without them. Also big thank you to Mar, Dawn, and Cassie who joined me as their characters Akoni, Miiran, and Valor.