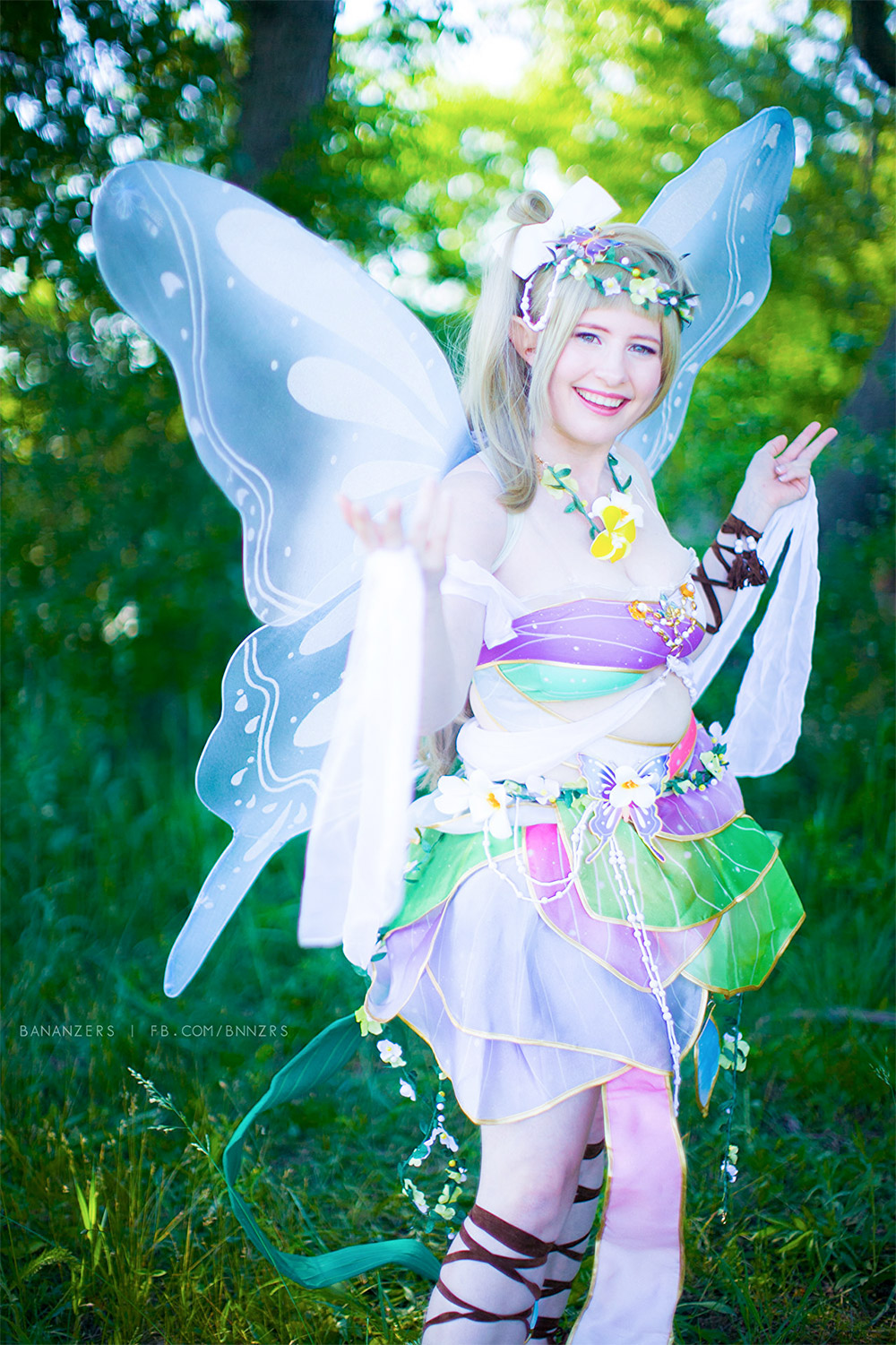 About Fairy Kotori Cosplay
Why this costume?
Kotori is best girl is the simplest answer. But in short I was invited to a group by Charberry Cosplay with other fairy girls. She had set up a shoot with Bananzers and was also running the Taobao order. Given that I wasn't running a Taobao order this time around, joining up with the group made it extra fun for me. Its nice getting to be super cute and fun in this costume, and people look at us and go 'oh pretty!!'.
The one slight issue I had putting this costume together was that instructions aren't included from the vendors. There are several beads, necklaces, and all of these hanging leaves on both string and wires that are supposed to go places, and you're left simply figuring out... how. The other issue was the wigs are put into basically wooden blocks that are screwed together. It's hella uncomfortable on the back and the thick elastics are most certainly not invisible on the costume. The advantage is the means of putting it together makes the entire setup far easier to travel with.