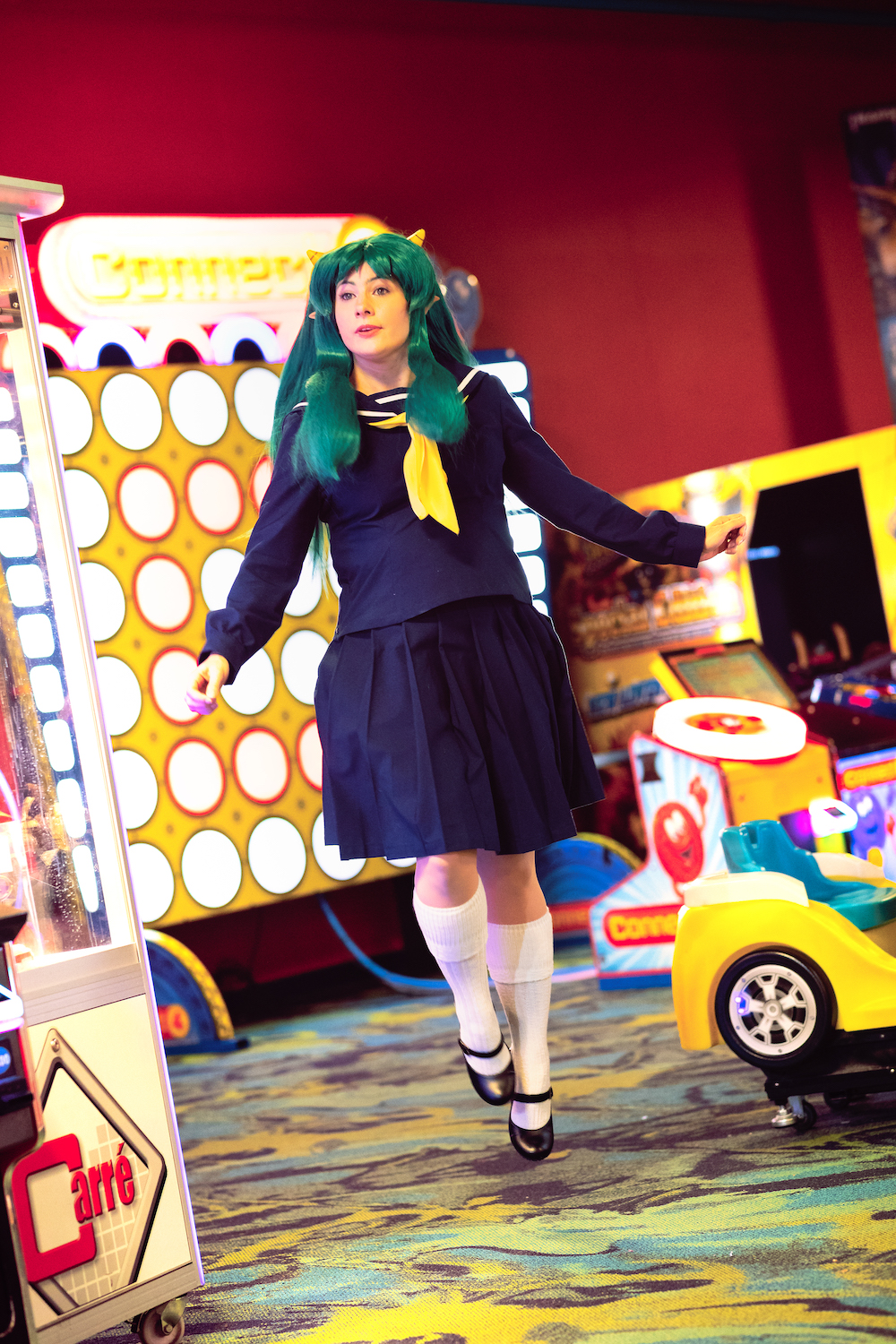 About Lum Cosplay
| | |
| --- | --- |
| Character | Invader Lum |
| Series | Urusei Yatsura |
| Outfit | Winter Uniform |
| Debuted | Colossalcon East 2018 |
| Wig Base | Epic Cosplay: Daphne, Emerald Green + pack of wefts |
| Time to Make | ~2 Months |
| WIP Photos | WIPS on Tumblr. Originally a sekkrit cosplay. |
| Galleries | Cospix |
| Status | Available for shoots |
Why this costume?
My husband really loves many of the series done by Rumiko Takahashi, and of course introduced me to Urusei Yatsura. Though he had me mostly watch the OVA's and movies, I did enjoy the insanity that is that show. Lum is a doll, and I was quickly in love.
While I'm not comfortable with her normal oni-style attire, it was getting cold out and thought the winter uniform would be a good item to make. I'd never made a school fuku before and found a great tutorial online on how to do that. It was a fun short project I pumped out when I had felt burnt out via another cosplay project.
Also I have now made four types of those poofy hair danglies from Takahashi lol.