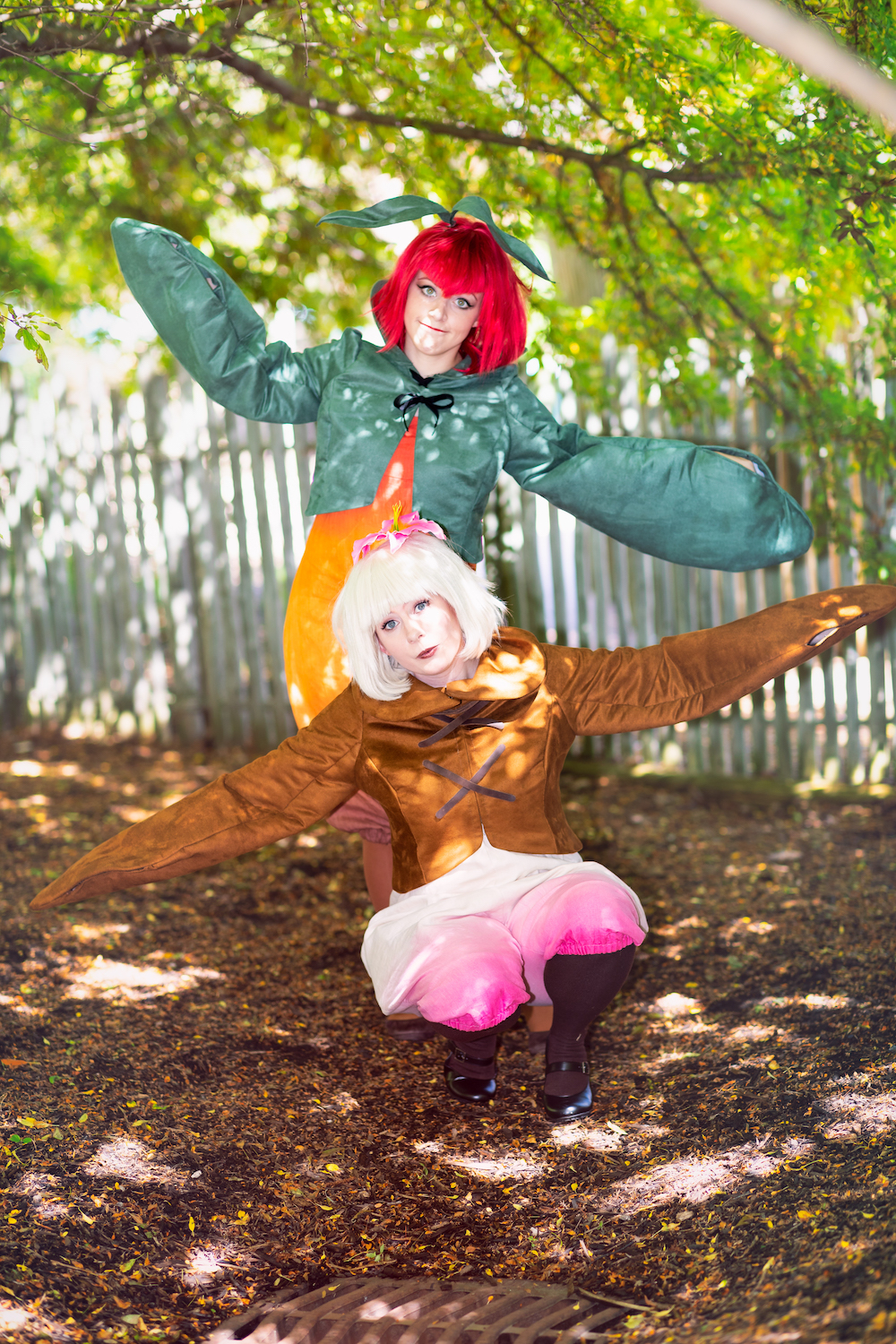 About Mandragora Queen Cosplay
Why this costume?
When I started playing FFXIV, I learned about the Mandragora. Octomobiki had long since loved them from FFXI, and seeing them in XIV I too fell in love with them. Then seeing that there were MORE VARIATIONS I practically screamed.
The initial inspiration was from Raine Kitty who had made a variation of gijinka for Mandragora Queen. A few months later I got the idea that I too wanted to make my own designs and in a spur of creativity came up with humanoid forms of almost the entire royal family, such as Queen Mandragora. It were these references that were used by Nanascouts for her Tomato King, and Goodnight Gracie for her Onion Prince.
Making this costume was a lot of fun though. From the hand dying to working with suede in order to make this interesting leaf shape. And then I get to run around conventions and just be a cute nerd.