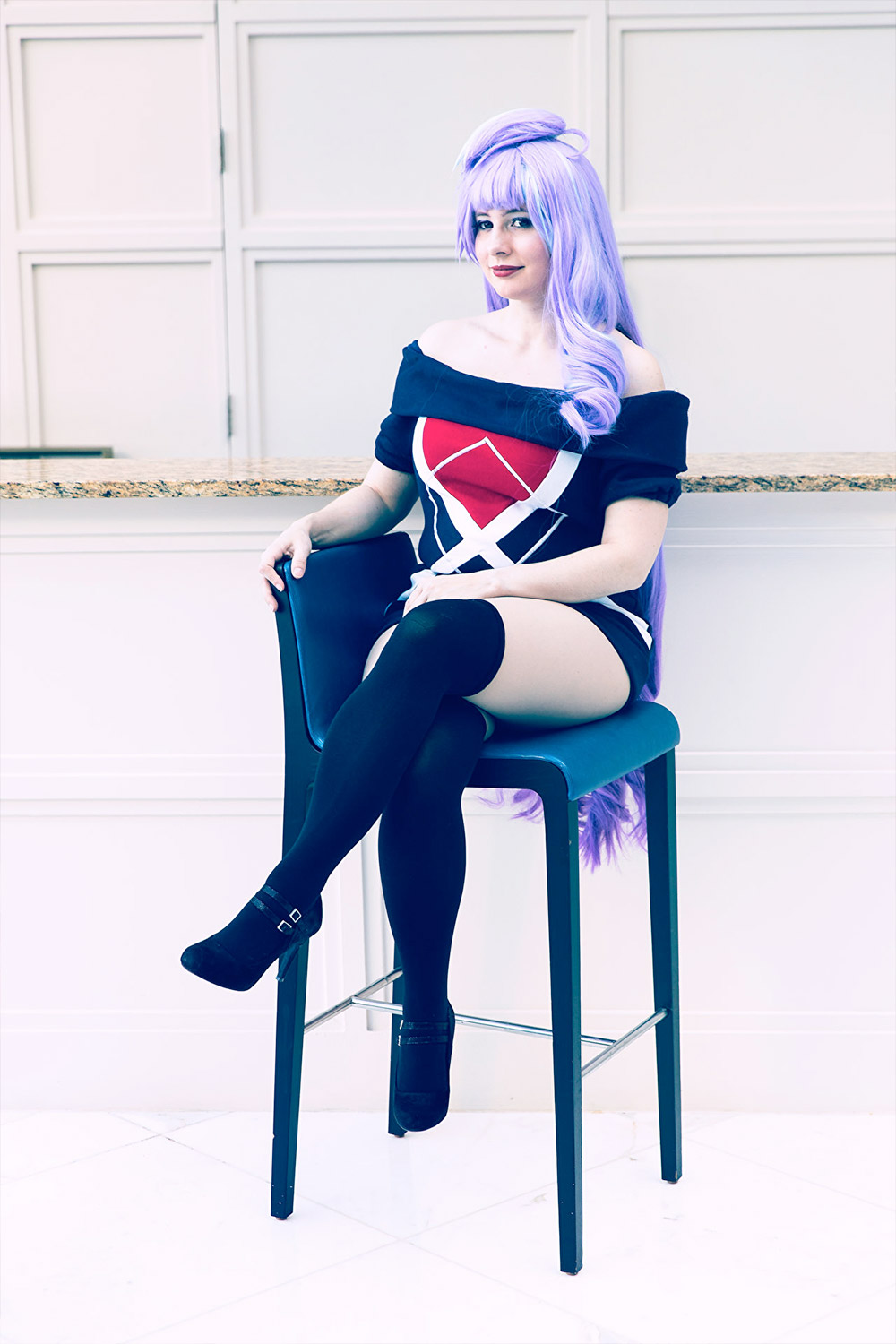 About Mikumo Casual Cosplay
Why this costume?
Talking with my buddy Tokidoki Loki of Raptors In Rhythm, we decided we wanted to do a few MAGfest costumes together. Since we'd long wanted to do Macross Delta together, and I had put off Celes for a little more time, I went LETS DO MACROSS.
This outfit had been a favorite of mine from the show, which made it more fun to do given how simple it was. Instead of doing it out of knit like I'd seen some people do, I purchased actual sweatshirt knit and figured out how to quilt it all together without too much satin stitching. It was a tricky little project but after some nice drafting, I finished the top up in one night.
The wig was far more tedious. It had been discontinued by Epic Cosplay, but their customer service was amazing enough to get the warehouse to send two directly to my house! Unwefting and rewefting wigs has become basically my thing, and it gave me just enough volume to give her the thick curls that she has in the show. The top portion I did have to rush a little bit due to time, and one day I'll go back and fix it. This was a super comfortable, super sexy costume and I really enjoy wearing it- even casually!
Other awesome people I photographed with: Barracuda Cosplay as, Kaname and Liebs as Mirage.