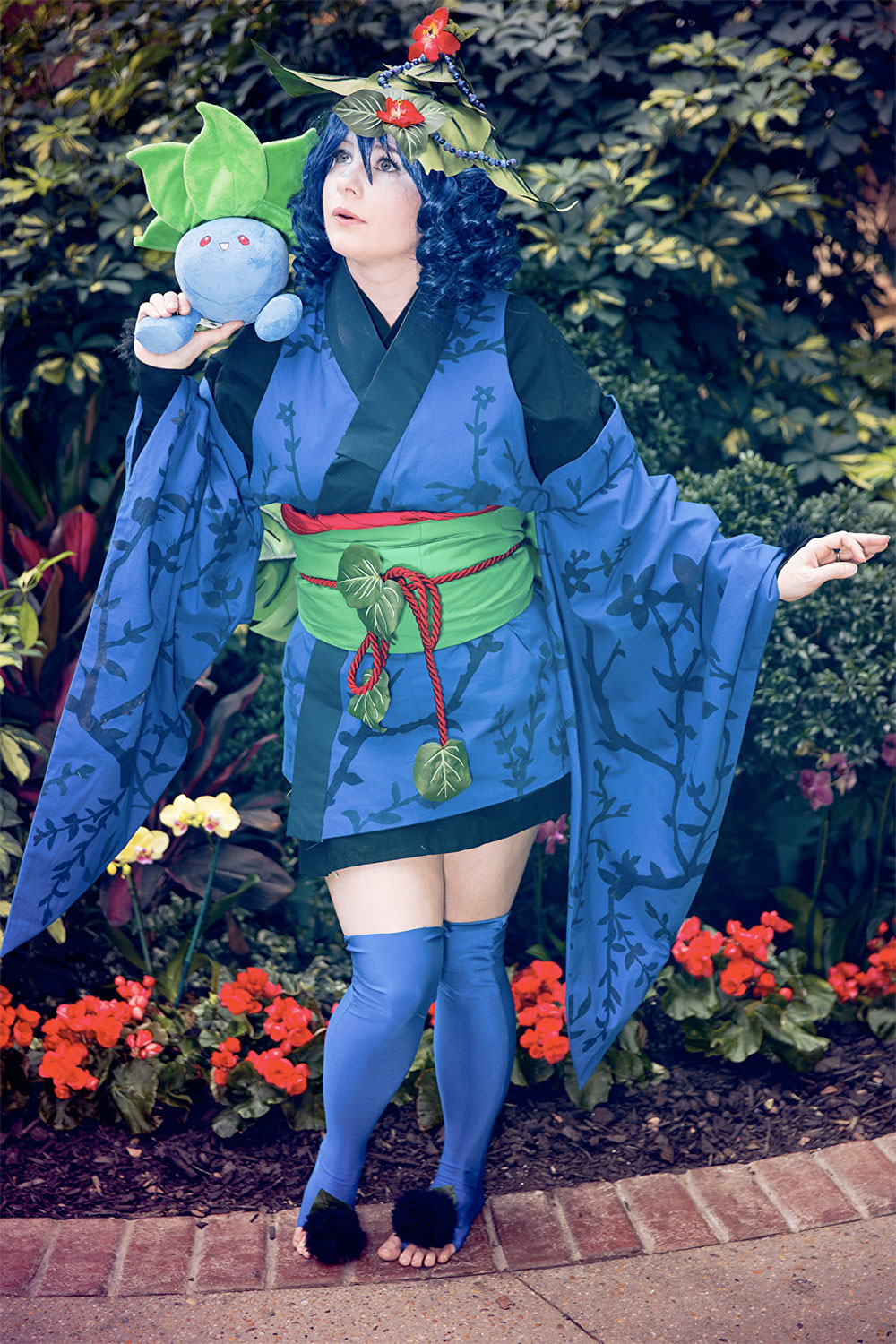 About Oddish Gijinka Cosplay
Why this costume?
So if you haven't figured it out- I enjoy cosplaying things that my husband Octomobiki enjoys. He never played any of the games, but kinda got sucked in via Pokemon Shuffle and fell in one with one particular pokémon: Oddish. After he got the plushie I decided to go for a design I had seen and loved, one by Cowslip!
Initially this had started out as a secret cosplay where I teased during creation as to what it could be and had people guess the result. The most interesting thing was realizing that the obi was not at all... logical, nor how I had thought it looked. After already having plotted how I was going to do the bow of it, I reworked the entire back my own way and went forward with it.
This project was fun because it was cute, I got to be cute, but I also got to try a lot of new techniques that I'd never done in cosplay work. In particular working with huge leaves, making a small but weird yukata from scratch the way it SHOULD be made, and doing fabric painting with jaquards.