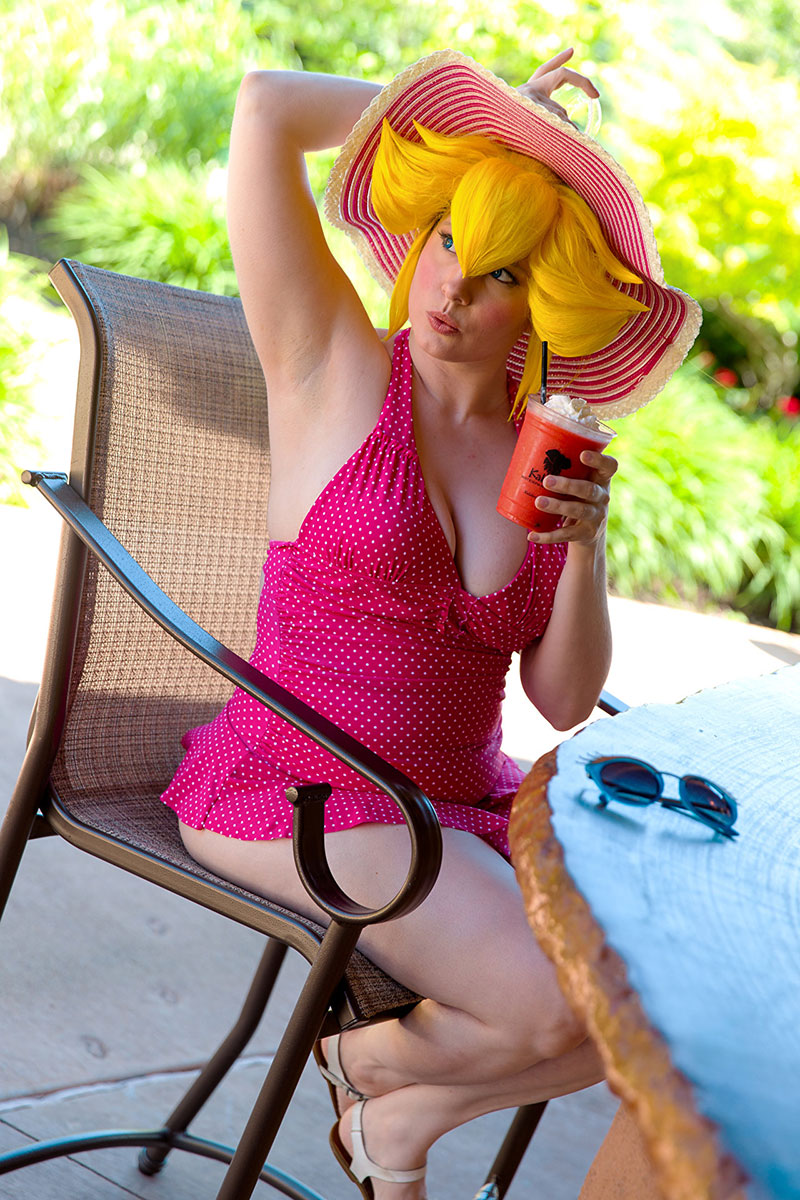 About Beach Peach Cosplay
Why this costume?
I stumbled on the art by gigi d.g. while scrolling through my tumblr, and my initial swimsuit plan I had for that con was just... not working out for me. I really just shouldn't make swimsuits I'm terrible at them.
It was easy enough to get the supplies off of Amazon just before the convention, and add some creative license. Overall it was a super fun costume to walk around Colossalcon in, and go lots of great feedback from people about how cute it was! Years later my buddy Nana Scouts came up with the idea of doing a Mario Bros themed bathing suit group, and since I already had it I jumped right on in! It was super fun to be in such a big group of cutie girls, some of whom were cosplaying for the first time.