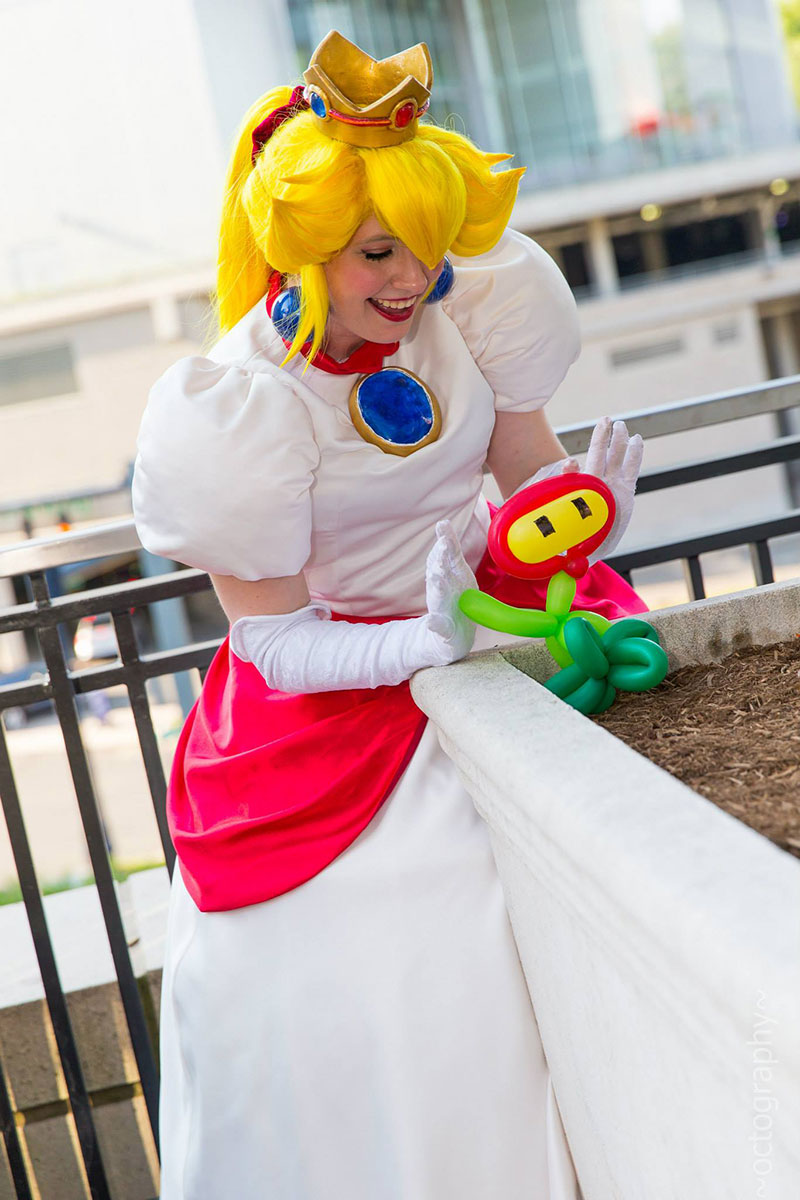 About Fire Flower Peach Cosplay
Character
Princess Peach
Series
Super Mario 3D World
Outfit
Fire Flower Transformation
Debuted
MAGfest 2015
Wig Base
Arda Wigs Jeannie Classic, Yellow + wefts
Time to Make
2-3 Months
Award
3rd Place Saturday, Zenkaikon 2015
WIP Photos
Available on Tumblr
Galleries
Cospix
Facebook
Tumblr
Status
Available for shoots
Why this costume?
The Princess Peach costume that started it all. After playing Super Mario 3D world with Octomobiki (he always chose Peach) I absolutely fell in love with the Fire Flower attire. It was so cute, it was so fun looking, and I just really liked the design. So I set off to become that fiery peach!
There were a lot of developmental firsts about this costume. I wanted to make her hair as ridiculous as possible, so I did poofy styling with clean bangs over teased wig fibers, inspired by tutorials from Hee-Hee. To get her more natural curve I wore a corset to give me the proper shape, which limited the amount of fun I could have in said costume before corset pains settled in. It was also the first costume to which I used worbla, and learned how much cheating it is compared to good old craftfoam! Also I was smart with this costume and there are pockets.
The absolute oddest part about this costume is how many kids want to hug me and say hi, and how often I'm approached by awkward Marios.