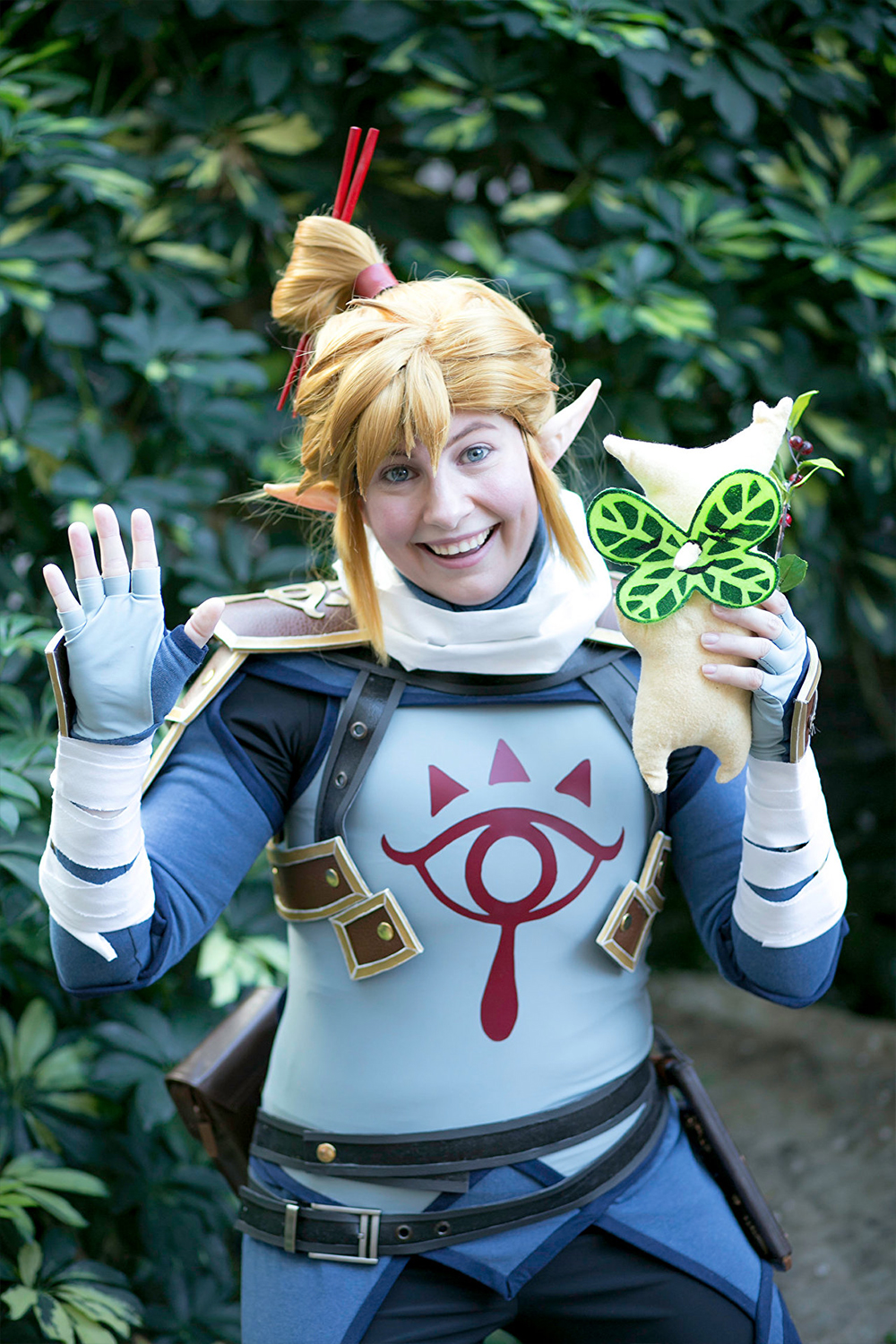 About Sheikah Link Cosplay
Character
Link
Series
Legend of Zelda: Breath of the Wild
Outfit
Sheikah Armor
Debuted
MAGfest 2018
Award
Master 2nd Place, Colossalcon 2018
Wig Base
Arda Wigs: Jeanie, Ginger Blonde
Comissions
Slate by Cassiopea
Bow by Riyuski
Time to Make
9 Months
WIP Photos
Available on Tumblr
Galleries
Cospix
Facebook
Tumblr
Status
Available for shoots
Why this costume?
I fell in love with this attire in Breath of the Wild almost the moment I got a hold of it. It's generally the only outfit I wear in game while playing, unless I have to wear something else to keep from dying. At the time there were several other costumes I had wanted to work on and pushed them all back because I was so heavily inspired.
Trying to figure out how to make this body suit wearable, 3D, as well as have the ability to go to the bathroom in it was a giant struggle- as well as finding a material I'd be HAPPY with. (So many swatches.) But overall it was a fun costume to make. The bodysuit had some tricky stretch suede bias tape, and my very first usage with iron on vinyl. With it I also learned how to make armor with pleather, fosshape, and craft foam, and how to use Angeuls Paint to paint my pleather.
The costume was also another teaching tool of when to call it quits. Initially I had wanted to debut Colossalcon of 2018, but due to destroying the front of my shirt accidentally, I decided to quit before con and push it off until I felt ready to do it at a pace I'd be happy with.